"The fifth generation" of Sunlu intelligent 3D printing pen was displayed at the international precision molding and 3D printing manufacturing exhibition in Frankfurt, Germany: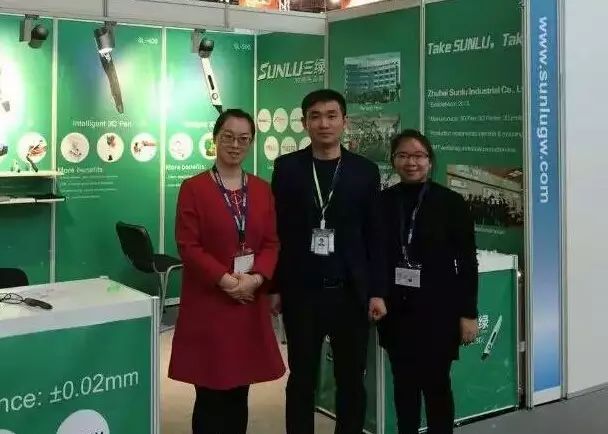 SUNLU intelligent 3D printing pen "the fifth generation" appears in Frankfurt, Germany international precision molding and 3D printing manufacturing exhibition: when you are concerned about the scandal, sanlv's friends have arrived at the booth in Frankfurt, Germany.
Zhuhai SUNLU industrial co., LTD., located in high-tech development zone, is specialized in 3D printing consumables, 3D printing pen, 3D printer research and development, production and sales of high-tech enterprise, the core team has many years of experience in 3D printing technology and research and development ability, is the national strategic emerging industry projects, 3 d printing materials research and development base and key technology research project to undertake unit 3D printing materials.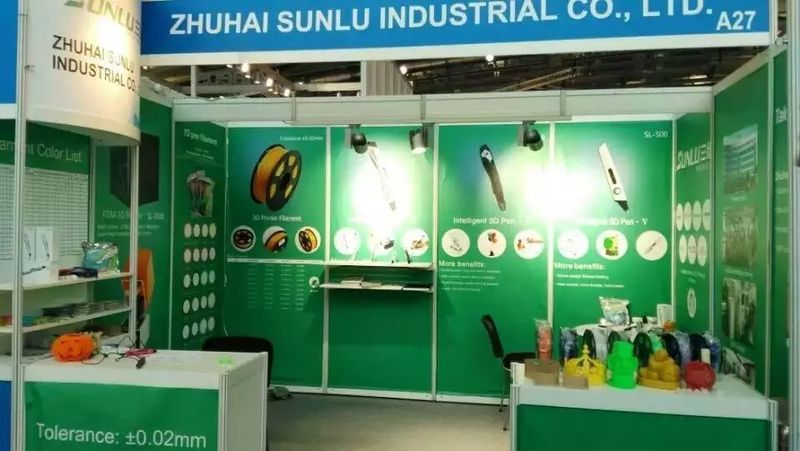 We have been focusing on the continuous innovation of technology and the continuous research and development of products. Our core technologies are independently developed by our company, and we have completely independent intellectual property rights. Our products are advanced and widely used.In order to provide high-quality services to customers and consumers, the company has established a pre-sale and after-sales service system. Currently, it has agents in the United States, Singapore, Russia, Italy and other countries. Anhui sangre electronic technology co., ltd. was established in anhui province in 2016.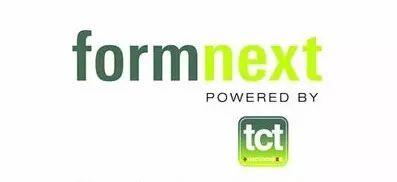 Germany's climate is very cold, the distance small partner say cold dead ~ how to stay in Xinjiang also blue thin! But we still stand in the Sunlu booth patiently for customers to answer!